Oops! Kourtney Kardashian has accidentally let the cat out of the bag. Sam Wilkinson and Anastasia Karanikolaou are officially a couple!
To be fair, this is not even the first time that a Kardashian-Jenner sister has spilled the beans. Back in April, Kylie Jenner took a photo of Stassie and Sammy draped on top of each other for her Snapchat.
Additionally, just a few weeks ago, Stassie kissed Sammy on Snapchat after they shared a romantic birthday together!
Despite all their closeness on social media, neither of them have officially confirmed anything yet.
Kourtney Kardashian Exposes Sammy & Stassie on Snapchat: "Hot-a** Couple!"
Kourtney Kardashian was hanging out with Stassie and Sammy when she commented on their relationship. In case you weren't aware, Anastasia is a close friend of Kylie Jenner – which is why they were there.
"Guys, this hot-a** couple right here is fighting over me," Kourtney joked. "Like, who gets to Snap with me."
At the end, Sammy can be seen putting his hand over Kourtney's mouth in a bid to stop her from saying more!
The pair were adorable the whole night, and Khloe Kardashian also made an appearance on Snapchat.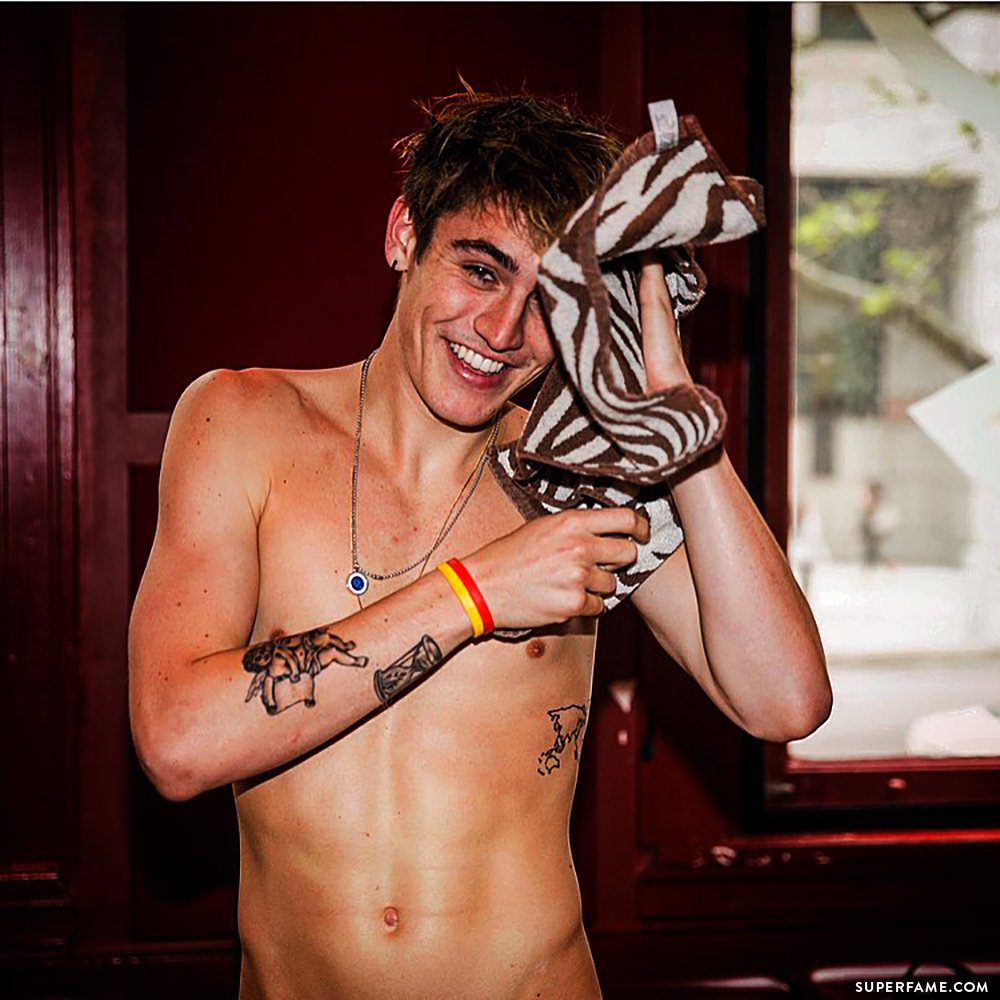 We love this!