Some protesters lined up to denounce Taylor Caniff's RV Project meet-and-greet at Pittsburgh's Altar Bar.
Taylor, who is currently facing multiple felony charges following a home raid, typically charges fans $20 for an autographed poster at these events. There are currently six more dates scheduled for September.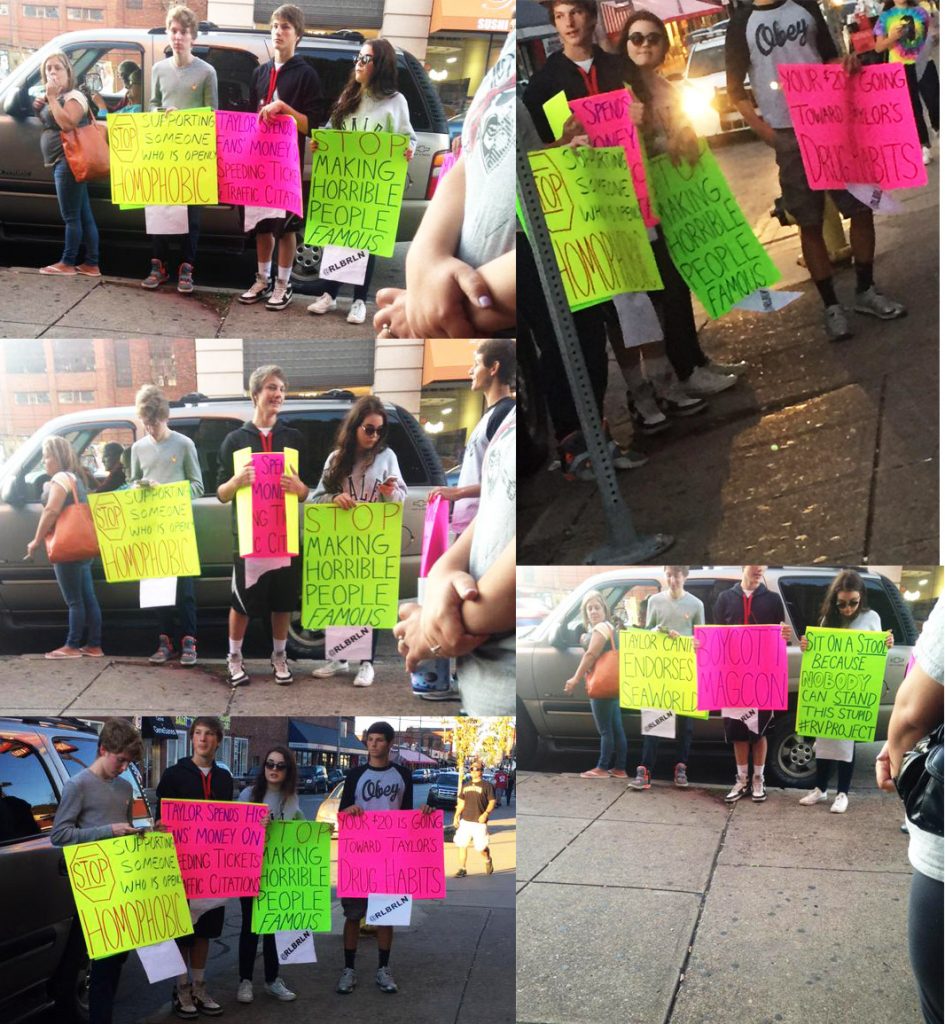 @RLBRLN & Friends Protest Taylor Caniff's Meet & Greet With Various Signs
"We are representing the people," @RLBRLN posted on Twitter.
"Stop making horrible people famous," one sign said. "Stop supporting someone who is openly homophobic," said another.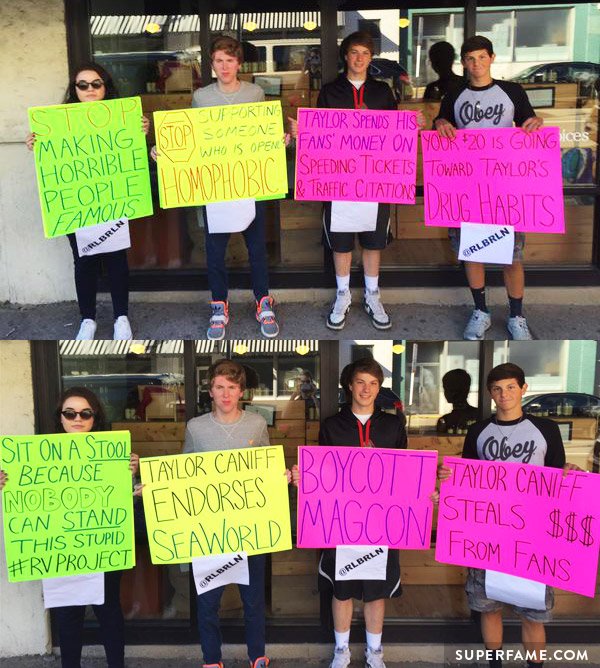 "Taylor spends his fans' money on speeding tickets and traffic citations. Your $20 is going toward Taylor's drug habits. Sit on a stool because nobody can stand this stupid #RVPROJECT! Taylor Caniff endorses SeaWorld."
"Boycott Magcon! Taylor Caniff steals $$$ from fans!" they claimed.
Taylor fans at the event weren't happy. "Y'all salty for no reason! Y'all salty for no d*** reason! Don't know s***," one fan said.
Protesters Claim Taylor Caniff Flipped Them off When He Saw the Signs
The protesters went into more detail on Twitter.
"Someone called the cops – six police officers showed up, then let us continue protesting," @RLBRLN tweeted.
They said that Taylor Caniff saw their signs, and allegedly flipped them off.
[total-poll id=10115]