Teala Dunn blasted her ex-boyfriend Noah Teicher for allegedly cheating on her – a charge he strongly denied.
Many of Teala's internet celebrity friends also jumped to her defense – including Maggie Lindemann, who ended up having an unrelated spat with her ex Carter Reynolds.
It is unclear how much is being exaggerated – since they kept faving each other's tweets after the incident, were together mere days ago, and will apparently be filming a video over the weekend.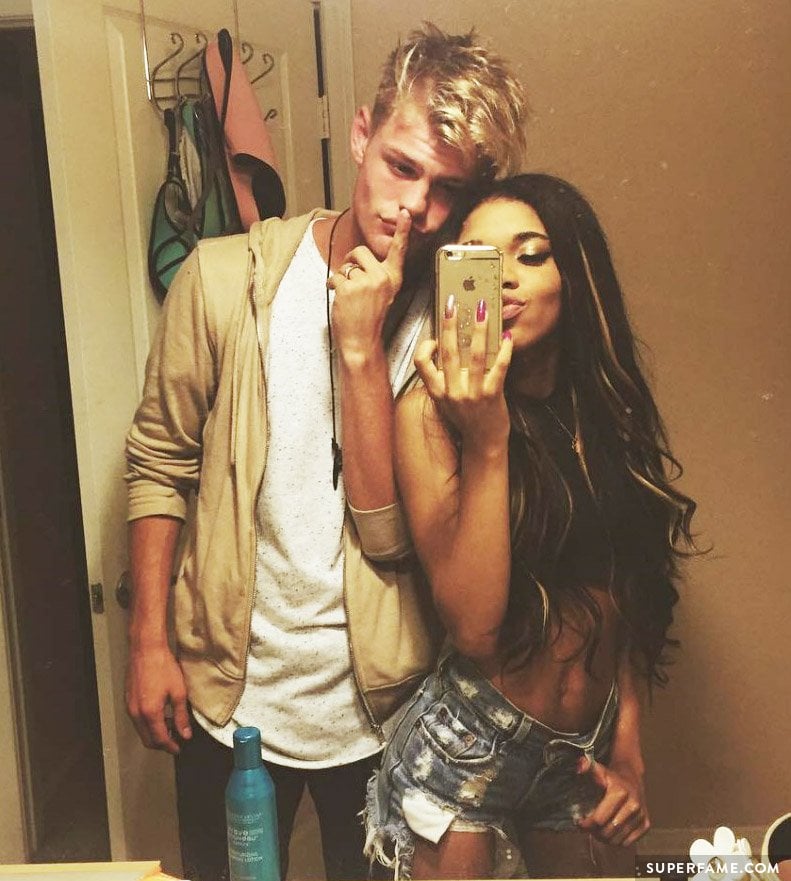 Teala Dunn Accuses (Ex) Boyfriend Noah of Cheating
It all started when Teala saw a Snapchat screenshot featuring Noah and somebody else. When a fan tweeted her, she replied, "That is not me."
"He cheated on me guys. This whole time! Thank you @noah_teicher," she tweeted and deleted.
She retweeted and favorited many cheating-related messages, including one comparing herself to a Bentley and claiming he "downgraded" to a Honda.
Teala appeared upset on Twitter.
"Do not ever f****** lie to me! Cheaters get NO respect. Liars and cheaters are so pathetic. Karma is a b****!"
Noah Denies He Cheated on Teala: "I've Been Single!"
Noah Teicher denied cheating claims, and said that he wasn't even with Teala for around a month.
"Who is a cheater? I have been single for almost a month! Somehow you guys know my life better than I do."
Teala's Internet Celebrity Friends Back Her Up
Jordyn Jones comforted Teala. "You deserve someone loyal! Got your back, boo."
Eva Gutowski shared a personal story about cheating. "Boys that do not respect you enough to stay loyal are not worth your time."
Rickey Thompson had a message for all cheaters. "B****, fuck you!"
Sarai Jones did not understand why people cheated at all.
Maggie Lindemann Defends Teala, Carter Reynolds Fires Back
Maggie Lindemann, who is friends with Teala, also defended her. "I got her back!"
By now, the alleged mystery woman was already identified.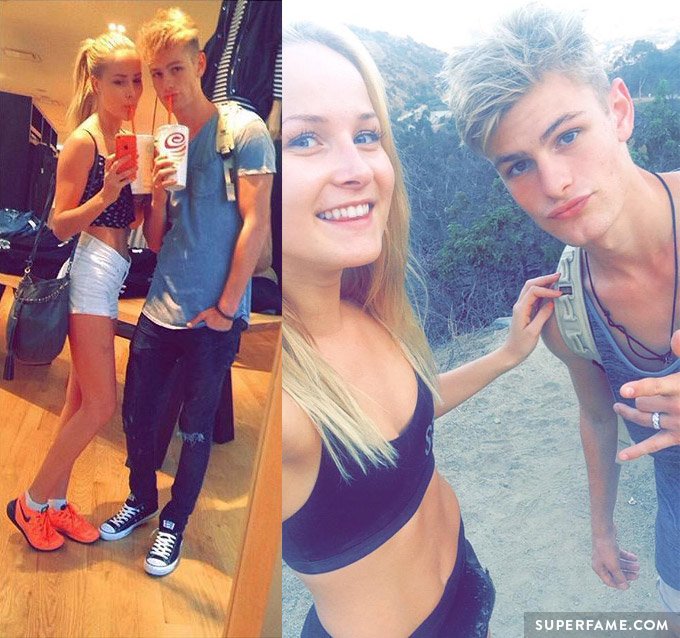 Maggie directly tweeted Sara. "Homewreckers ain't cute. You slimy."
Her ex Carter Reynolds, who previously accused her of having something going on with Hayes Grier (which she denied) – fired back at her.
"Homie hoppers aren't cute either, Margaret. I don't fuck with homie hoppers."
Maggie tweeted and deleted, "He f***** my friend, what the fuck he saying?"
Carter deleted some of his tweets, and Maggie apologized for the drama.
Noah's Friend Sara Denies Any Cheating Went On: "Noah Said They Broke up!"
Sara Henrietta was forced to defend herself on Twitter after tons of fans angrily tweeted her.
She said that she was only "good friends" with Noah, and that he was single. "He calls her his ex. I can't see the problem."
She responded to all the hate. "It's probably just jealousy. Why are you mad at ME?"
[total-poll id=10043]