Daveywavey is not happy at "haters" that are not supportive of Aaron and Austin Rhodes' coming out video.
The Rhodes Bros, consisting of Austin and Aaron Rhodes, recently came out in a video that currently holds the record for the most-watched coming out video on YouTube.
They were also invited to appear on The Ellen Show, where Ellen DeGeneres gave them a $10,000 check for coming out, which you can watch here.
Their meteoric rise came with many new haters, but Davey has had enough.
Related: Austin has a boyfriend. Click here to find out who.
DaveyWavey Criticizes the Gay Community for Being Nastier than the Straight Community
"The Rhodes Bros posted an awesome coming out video on YouTube, it got 15 million views within a week…it was super inspirational," he begins.
"The reaction from the straight world was really supportive and really beautiful."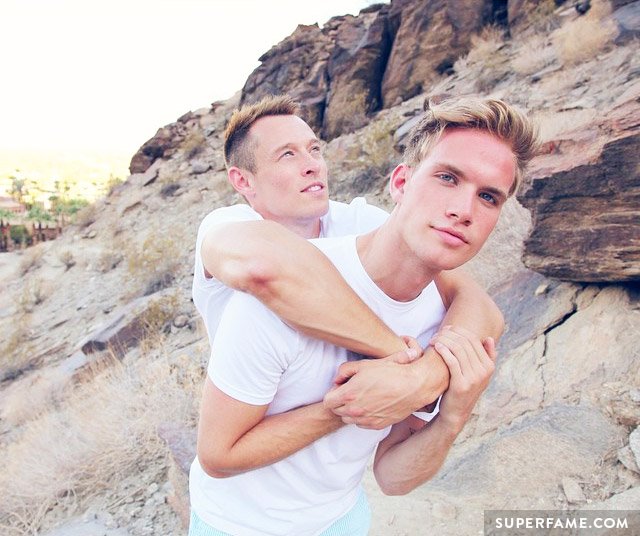 "The reaction from the gay community, on the other hand – if you look at the gay blogs it was posted on – probably 15% was positive."
"But the other 85%, was like, oh those narcissistic f********* – I can't believe this, blah blah blah."
"If these twins become famous because they created a YouTube video that inspired millions of people, I'm okay with that. That's a good thing."
DaveyWavey Calls Out "Negative" Commenters, Claims They Are Insecure
"If you can't support that…that's about you. There's something about that, that is very personal."
"It is a reflection on your own insecurities and your own pain, that you're sitting there commenting something so negative and nasty."
"You see this all the time in our community. If one of us succeeds, it's really hard for the community to be happy for them. It's like we pull them back down! And beat them."
Do you agree with Daveywavey – or are they attention seekers?