Many YouTubers beg to go on The Ellen Show – but The Rhodes Bros finally got their chance when their viral coming out video caught the eye of the show's producers.
Aaron and Austin Rhodes came out last week – and their video is already the most-viewed coming out video on YouTube, with a view count around Connor Franta, Troye Sivan and Lucas Cruikshank's videos combined.
In fact, they already have haters, with some calling them "narcissistic f*********".
Related: Want to see Austin's boyfriend? Click here to see more.
The Rhodes Bros Gain over 130,000 New Subscribers & 14 Million Views in One Week
In one week alone, the twins have gained over 130,000 brand new subscribers, tripling their subscriber count to around 200,000, way up from their previous 57k, according to Socialblade analytics.
Their subscriber and view projections are putting them on track to overtake their mentor Daveywavey, who really should be demanding a cut of the profits.
The Twins & Their Dad Get Invited to the Ellen Show, Where She Gives Them $10,000
On the show, the twins revealed that their dad was the last person they came out to. "My parents got divorced when we were really young. We did not really have that close relationship with our dad," Aaron confirmed.
"We came out to [our mom] after graduation, [around] 17."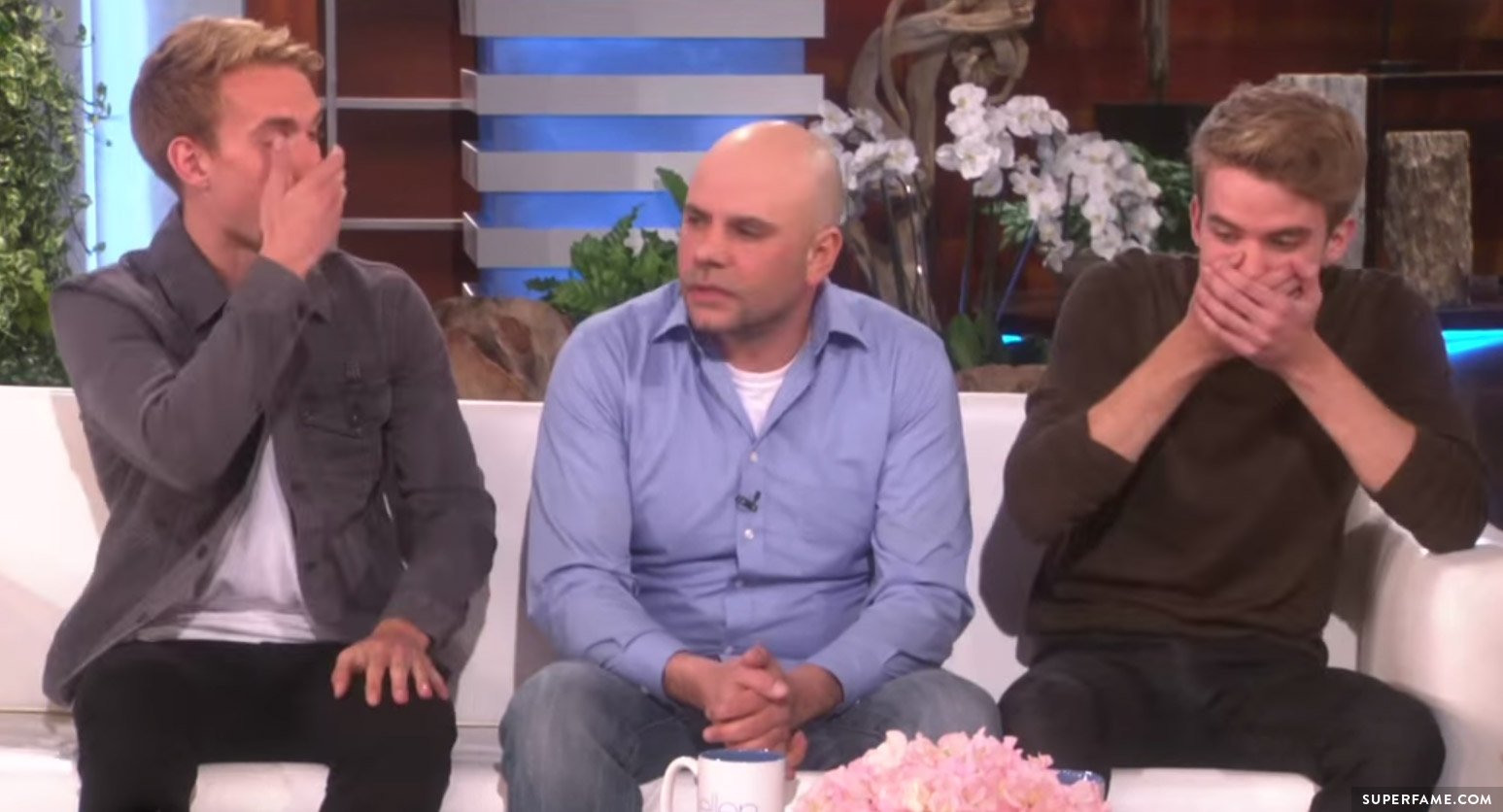 They also speak about how nervous they were while shooting the video. "In my mind, I thought that this was potentially the last time that we have a normal phonecall like this, if he takes it bad," Austin said.
Ellen asked them what age they realized they were gay. Austin reveals that he always felt that way. "Who told who first?" Ellen prods.
"[Aaron] came to me first…we were 16 at the time. He said it to me, that [he was] gay. And I said that I was the same way," Austin continues.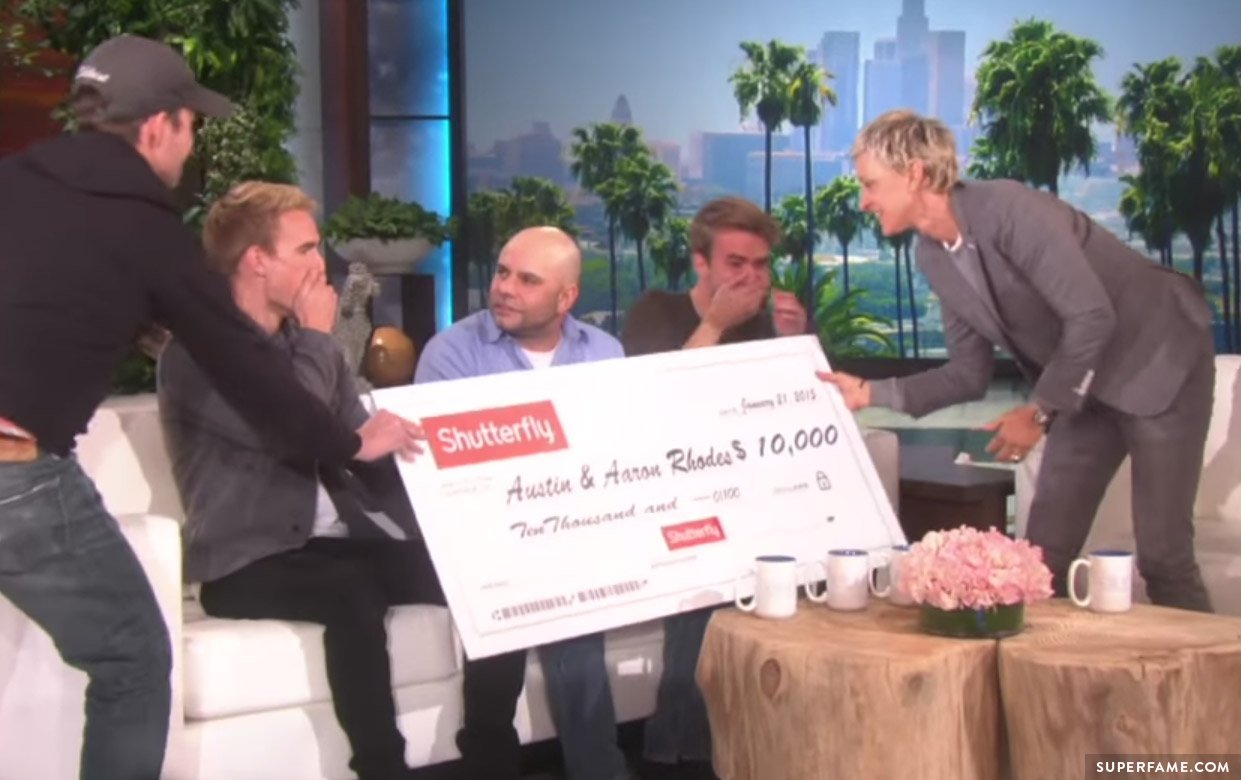 "You're living in Los Angeles, right?" Ellen asks. "And you probably need some help, because you probably need a place to live, yet and stuff like that. Our friends at Shutterfly want to help you out, and we are going to give you a check for $10,000 to help."