Hayes Grier, out of the blue, launched a rant against Cameron Dallas without any prompting.
Update: Cameron Dallas breaks down in tears.
Hayes Grier hasn't been having the best week. Carter Reynolds recently implicated Hayes in a Maggie Lindemann double b****** scandal. He took that particular reveal in stride, tweeting, "Hey I did nothing wrong…well it's trending."
As of writing, nobody knows what Hayes and Cameron – who used to be great friends – are fighting about this time.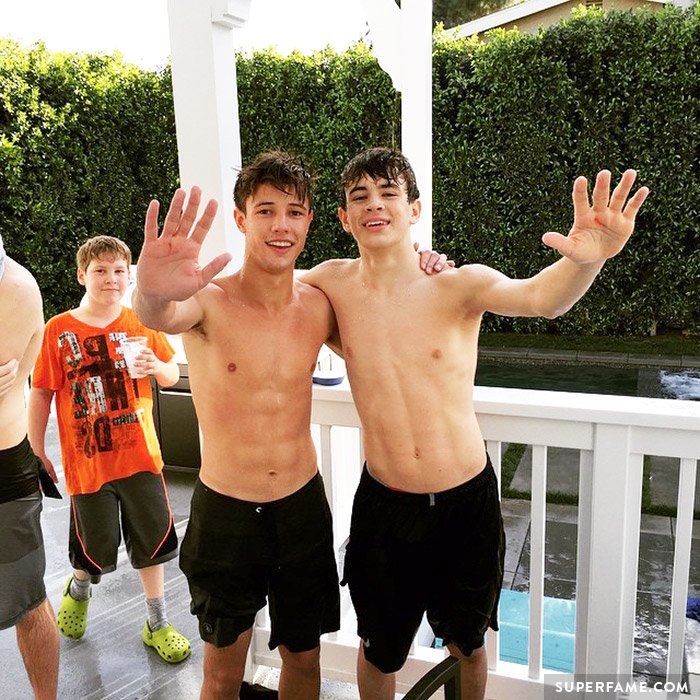 Hayes Grier Announces That He Has "Lost All Respect" for Friend Cameron Dallas
Hayes Grier tweeted that he "lost all respect" for Cameron Dallas, but swiftly deleted the tweet.
Hayes said that he used to look up to him, but not anymore.
"You are a kid," the 15-year-old tweeted to the 20-year-old.
Hayes also revealed that he has never dealt "with a more backstabbing person".
Hayes ended his rant by ominously tweeting, "Cannot wait until everyone knows the truth about you."
Cameron later posted a cryptic message.
As of writing, both Cameron Dallas and Hayes Grier have not commented further, and fans are still speculating.
Nobody Knows What's Wrong (yet), but the Duo Previously Fought Over Magcon
If you recall, Cameron and Hayes got into a public fight last month over Magcon.
When Hayes publicly rejected Cam's plea for him to join the 2015-2016 Magcon tour, Cameron fired back.
Cameron insinuated that Hayes did originally want to own a tour, but also wanted to backstab the other members with lower pay, "Oh s***, that is why you want to own the tour with just Nash and me. And just pay the other guys a little fee."
[total-poll id=7452]