For almost two entire weeks, Nash Grier went without his phone and social media accounts – but now he's back!
We compiled a list of some of the shocking and amazing things accomplished by the elusive long-haired Grier during this dark period.
He finally made a triumphant return to Snapchat and Twitter, saying, "So, so pumped, my flight leaves tomorrow to go to Paris, and I'm staying for like a whole week. I'm about to have so much fun. I'm so excited – let's go!"
1. He Backflipped off a Yacht Near Venice Beach
Nash made a splash.
He had a sexy boat session with his good friends Carter Reynolds, Wesley Stromberg, Jack Gilinsky, Jack Johnson, Skate, Dillon Rupp, Jake Miller and more!
2. He Read Books
Nash Grier was forced to read books, and posted a YouTube video as a plea for help (Update: Deleted).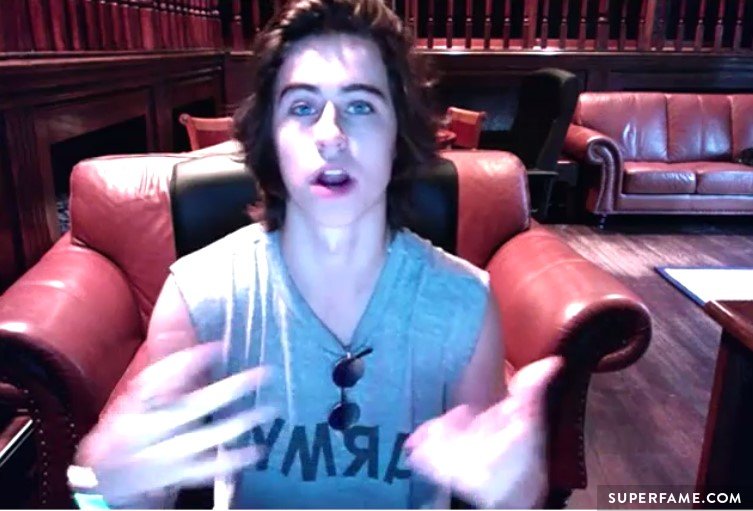 "I don't have a phone right now. It's been kind of brutal honestly. It has definitely changed me as a human."
He shocked fans with an admission. "In here, books! I picked up a book. It's crazy."
3. He Hung off the Side of a Car
Nash brushed his voluminous hair aside as he went on a bumpy car-surfing ride.
"You're an awful driver!" Nash said on Jack Johnson's Snapchat.
4. He Sat on a Chair
Nash sat on a chair.
Our researchers say it was wooden chair.
5. He Failed at Various Bicycle Tricks
Jack Johnson filmed Nash attempting various bike tricks. Here's one fail.
Here is another. Don't worry, he's still alive.
6. He Did Not Fail at Various Bicycle Tricks
It wasn't all bad news.
Look at Nash go.
7. He Celebrated Jordyn Woods' Birthday at Kylie Jenner's Place, Was Not Kicked out This Time
Nash was spotted partying at his friend Jordyn's birthday.
This time around, he wasn't kicked out from a Kylie Jenner party like he was before.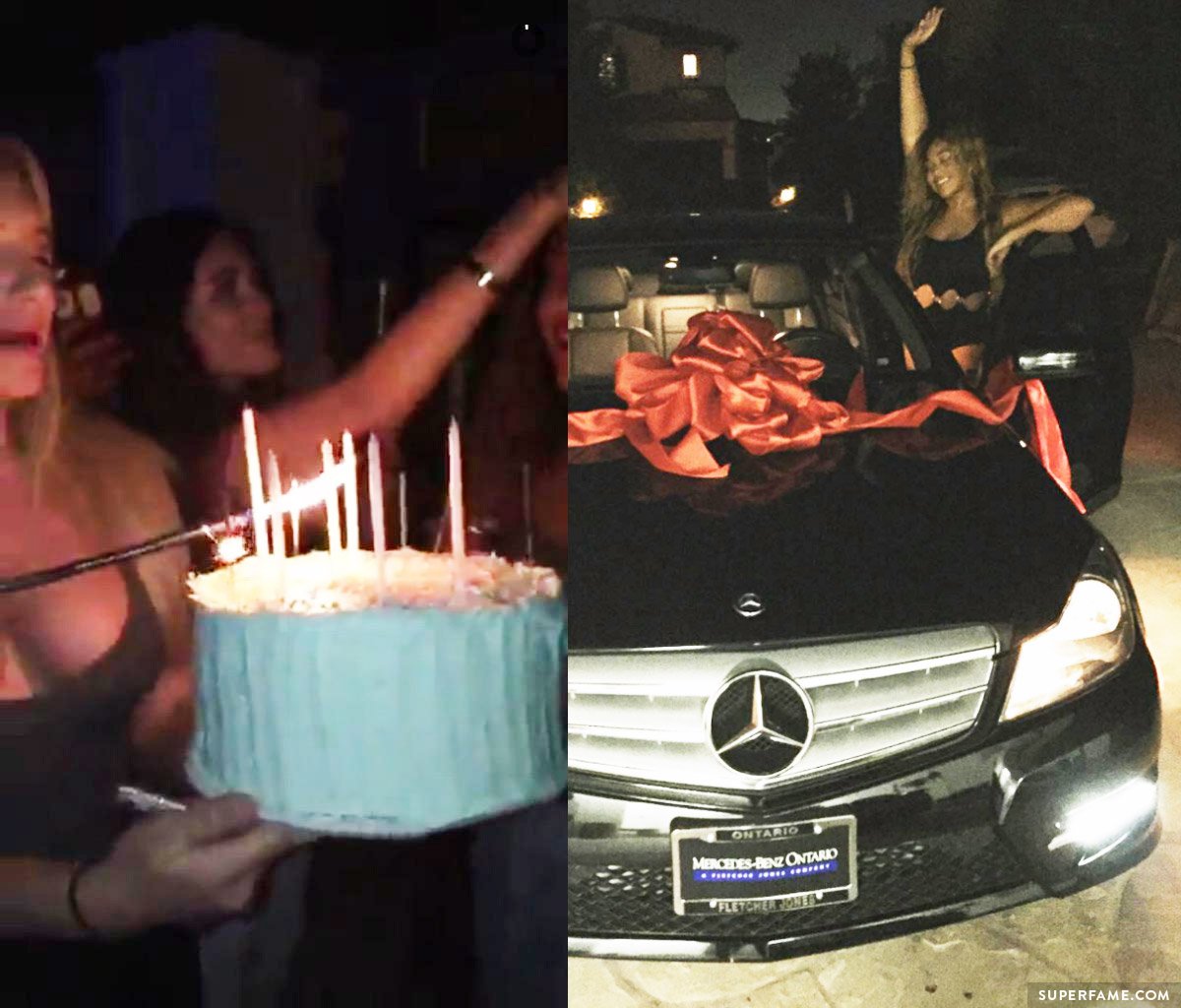 8. He Imitated a Fish
"You're a happy fish!" Jack Johnson said to Nash. "Look who's a happy fish."
There he is.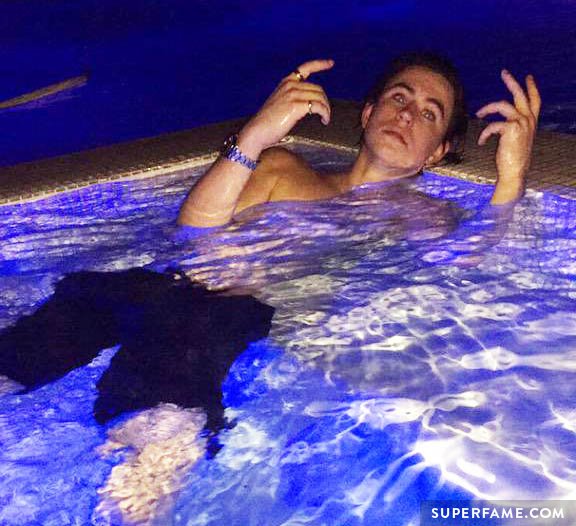 9. He Got His Phone Replaced
Nash walked into a phone center with Tez, presumably to arrange for a replacement to be sent.
10. He Demonstrated His Dancing Skills at a Fire Pit With Sammy Wilk
Nash demonstrated his impressive moves around a fire.
Nash also flipped the bird and got shady when Sammy said, "You just think you're way cooler than all of us, don't you!"
"You're a huge b****!" Sammy joked.
Then Nash made the following face.
11. He Was Discovered in the Wild by Jack Johnson
Jack Johnson made a startling discovery.
"I have found the hidden man in the wild," Jack Johnson said. "He's been off the map for four days. Looking a little disheveled."
"I lost my phone. No, I broke my phone. My new one is coming tomorrow," Nash said.
"Yeah, excuses, excuses!" Jack said.
12. He Spruced up His Wardrobe
Nash also went clothes-shopping with Jack.
"Life is but a dream!" Jack said.
13. He Supported a Crying Hayes Grier on Dancing with the Stars
Nash supported his super emotional brother Hayes on DWTS. So cute!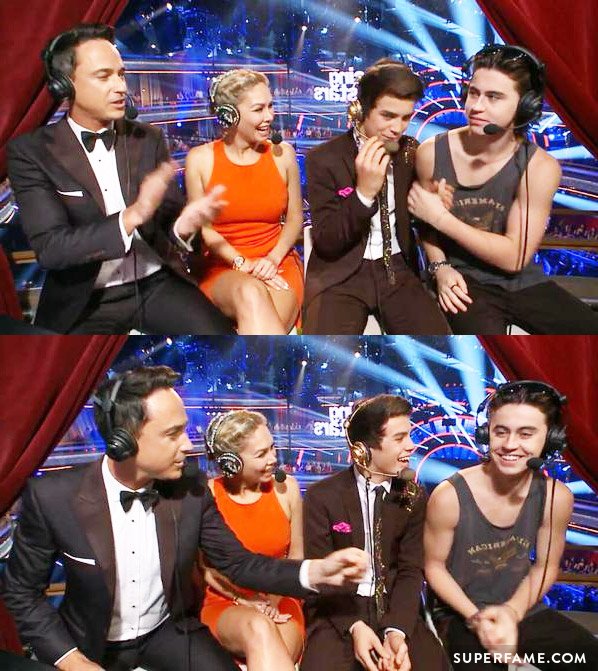 And there you have it – now you're mostly caught up!
As of writing, globetrotter Nash is off to Paris Fashion Week. For an entire week. We'll be back with more breaking updates.