Maggie Lindemann has decided to dump Carter Reynolds after finding out he's been sexting another girl. This is not surprising, as we already know Carter hooks up with fans.
Related Update: Click here for the Hayes Grier & Maggie video.
On a YouNow stream, Maggie told viewers, "Tell Carter to SUCK my A**! Eff you Carter!"
This has happened just days after Cameron Dallas slammed Maggie Lindemann for "using" Carter Reynolds to get famous.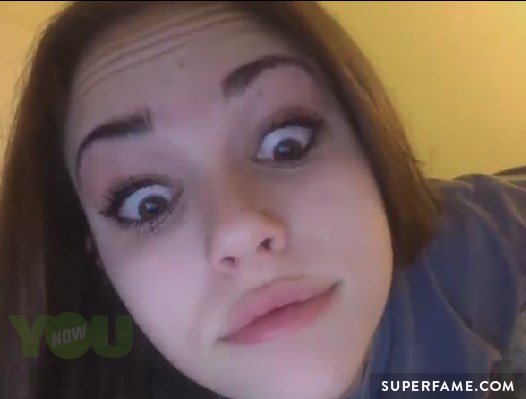 She also fires back at Carter's fans, who have been blaming her for the breakup. "How am I mean to Carter? I have done nothing to deserve being cheated on!"
Carter Reynolds Admits Texting Another Girl
Carter Reynolds immediately went on a YouNow stream to explain everything.
"This is none of you guys' business. I don't even know why I am doing this."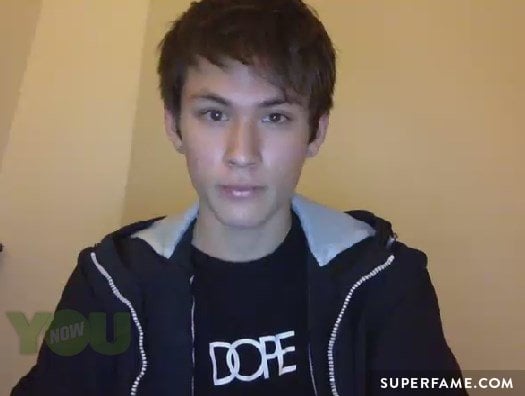 "I kind of tweeted something that made people wonder what was going on – so I kind of had to do this." The mystery tweet he's talking about is below.
"Maggie and I…we argue a lot. Something happened mid-way through the relationship that I did. That I do regret. I did not physically cheat on Maggie. But the reason why we have been arguing was the trust issues. It's hard to trust when someone has hurt you a lot."
"When I was talking to Maggie, I did hook up with another girl. We were not together yet. I regret every single bit of it and she knows that."
"Before any of the popularity or anything started, I wasn't really a girl-type person. I didn't get any girls."
"I'm loyal as heck, I don't cheat on anyone. I treat my exes as princesses."
"A month and a half ago, Maggie and I were arguing. I was pretty upset."
"So I texted the girl that I originally hooked up with…I texted her saying that I was H****! And that I had nobody else to help me with that – to fix that situation."
Carter Reynolds Regrets Making His Relationship Public on Social Media
Carter admits he regrets letting everyone know about his relationship.
"I should have NEVER put the relationship out on social media," he said.
"Now people are sending Maggie a lot of sh*t."
"Please don't send Maggie any hate or death threats – she didn't do anything. Don't be a bully."
Is that why Cameron Dallas is trying to hide his relationship with Rachel Bentley, to protect her from haters?
Carter is Still In Love With Maggie
"I'm literally so nice to her. I really hope Maggie knows that I really care about her. I don't want to lose her. I love her."
Maggie Gets Death Threats
Maggie is also hugely upset at the double standard being applied to her. Fans are insinuating that Maggie "must have done something" to "be cheated on", and barraged her with death threats.
Carter was also not a fan of the death threats.
She replies to a fan who also notices this strange double standard.
Maggie then expresses outrage at the fact that Carter is being praised for "owning up to cheating", when in fact, it was her that made him do it.
Carter, on the other hand, was still tooting his own horn – trying to frame his cheating admission as a valiant and brave deed deed.