Cameron Dallas insinuated that Shawn Mendes was forgetting his Magcon roots, in a comment left on Shawn's Taylor Swift Instagram photo.
Cameron Dallas has been crying about feeling alienated from his Magcon friends. He has been trying to organize a Magcon reboot for 2015-2016, but almost all of the original members have refused to join.
Matt Espinosa called him "selfish", Hayes called him a "backstabber", Nash also said no. The Jacks and Shawn also decided to focus on their music careers, instead. Taylor Caniff also insisted he would not do a Magcon tour if "trashcan" Carter was on it.
Only Aaron Carpenter remains.
Taylor Swift Brings Shawn Mendes Onstage to Sing Happy Birthday
Taylor Swift sang Happy Birthday to Shawn Mendes during a segment on her 1989 tour.
Shawn Mendes posted this photo on Instagram.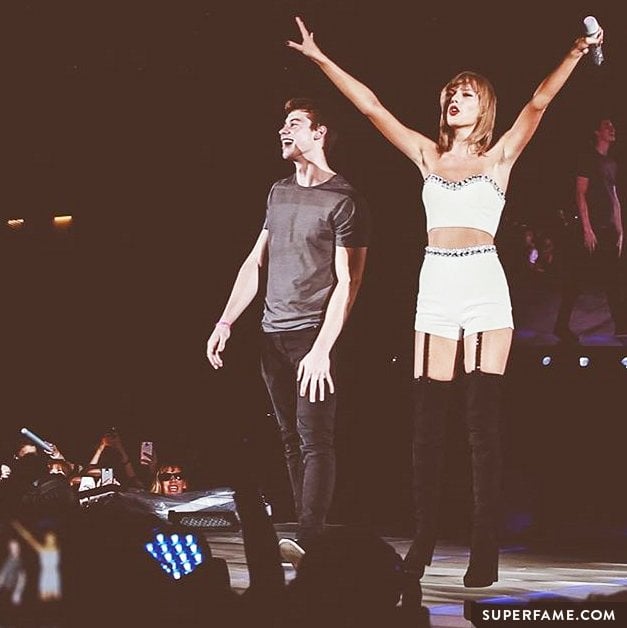 Shawn said, "Coolest birthday ever! So lucky to be on tour with somebody so incredibly kind."
He also praised Taylor multiple times on Twitter.
Cameron Dallas Comments on Shawn Mendes' Instagram Photo
Cameron Dallas insinuated that Shawn was forgetting where he came from (Magcon) when he commented on the Instagram photo, "Dang – what about the people that helped you get there."
Fans React to Cameron's Comment
There were many strong reactions to Cameron's 10-word sentence, when it spread like wildfire throughout social media.
Some defended Cameron. "All you Shawn fans hating on Cameron are not helping anything. It was just a misunderstood comment."
Many popular tweets mocked Cameron, accusing him of being "jealous" and telling him "to get over it".
"Cameron's comment is so unnecessary…he's so salty," one fan said.
[total-poll id=8306]