Poor Cameron Dallas, who is trying to organize a Magcon reboot by himself despite little support, has suffered another setback.
"I will not be in the new Magcon coming up…if Carter Reynolds is in it," Taylor Caniff said on both YouNow and his new YouTube video.
Cameron recently broke down in tears over recent events relating to his friends. Matthew Espinosa called Cameron "selfish", and Hayes Grier called him a "backstabber".
It looks like the only original Magcon members on lock for the 2015-2016 reboot are Cameron Dallas and Aaron Carpenter.
Taylor Won't Do Magcon With Carter: "Carter's Problem Is Admitting What He Has Done"
"I'm not going to do it (Magcon) if Carter is there. I'm really not. Not going to lie," Taylor Caniff declared on YouNow.
"He (Carter) said that he no longer respects me…and I really don't care," Taylor continued.
Taylor has been trying to distance himself from Carter for a while now. In a previous YouNow, Taylor Caniff insinuated that Carter was irresponsibly pretending to commit suicide as a stunt for sympathy.
He also recently called Carter a "trashcan" on Twitter.
"Carter's problem is admitting what he has done. He is basically acting the victim to his own situation, that he has caused upon himself."
"I feel sort of betrayed. I don't do that s***! When you try to play the victim, I will begin to become upset."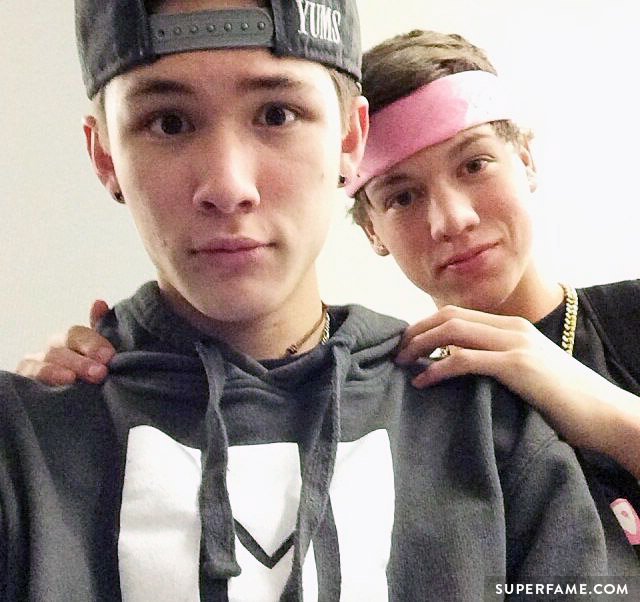 "When this kid went on social media and said he hated his fans…I think he should have been cut off then." Taylor Caniff is referring to this incident on YouNow.
"You were with an under-aged girl, you were recording the video!"
Carter Reynolds & Pierre Balian Fire Back, Call Taylor a 'F******' & Threaten a Fistfight
Carter was on YouNow with his friend Pierre when he took aim at Taylor. "Why you hatin', bro?" Carter said on YouNow. "I thought we were homies. Now I know who's real and who's fake."
"He (Taylor) is just trying to stay relevant," Carter's friend Pierre Balian said on YouNow.
"I'll f****** introduce you to my f****** chaps right here!" Pierre joked as he balled up his fists.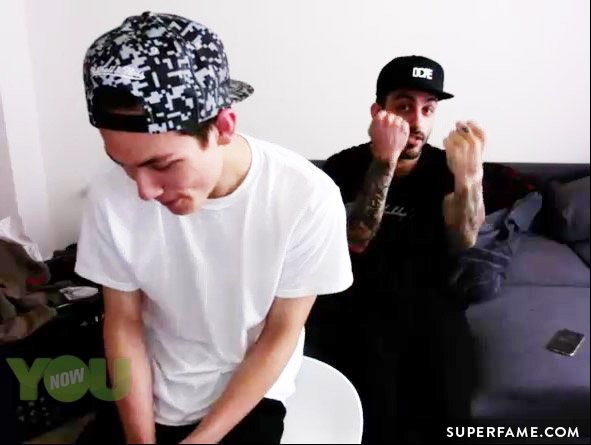 "If you've got something to say, come say it to me, not to Carter."
"I don't know why people who aren't involved in the situation at all are involving themselves. If they were such friends, they would put more effort into being a friend." Pierre continued.
"He's just a little f****** to be relevant…I don't think he has any musical talent," Pierre fired at Taylor.
[total-poll id=7892]